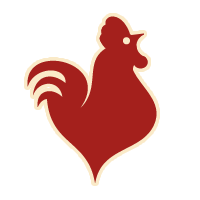 Carlton Brown, a Canton-born resident of Houston, Texas, tenaciously opened a new restaurant in the West Jackson-5th Ward called Hattie's Chicken and Waffles, LLC (1675 University Blvd.) on August 27, 2021.
The restaurant affectionately honors Carlton Brown's grandmother, Hattie McCullough, who passed away in 2020 during the COVID-19 pandemic. The restaurant honors Hattie McCullough and her memory.
During quarantine, the owners tried looking around for good food, but there just weren't a lot of options for chicken and waffles in the area. They were compelled to open a place with good food and service for the Jackson community.
Carlton Brown was born in Canton, Miss., and grew up in south Jackson. He graduated from Terry High School before enrolling at Jackson State University, where he received a bachelor's degree in Business Administration in 2009 and a master's degree in the same subject in 2010. Brown is also an attorney and opened his private practice, the Law Offices of Carlton M. Brown, PLLC, in Jackson in 2013. His wife, Ashea Brown, is also a public service attorney, specializing in Community Advocacy.
The owner's purchased a building near JSU for the restaurant because they have a deep love and passion for the area. They are investing in several other properties nearby to renovate for housing. The Browns want to uplift the community and bring back jobs and opportunities to Jackson.
In addition to chicken and waffles, the menu at Hattie's will include chicken sandwiches and chicken tenders, fries, greens, macaroni and cheese, honey rolls, and Rap Snacks chips. The restaurant has a patio as well as a drive-thru and curbside service.